Green Sprouts Baby Nail Brush Natural Bristles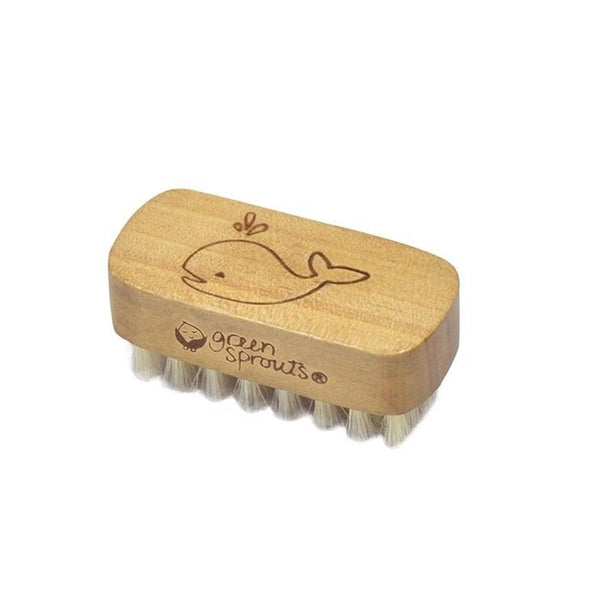 Green Sprouts Baby Nail Brush Natural Bristles
Gently cleans baby's nails—Our baby nail brush helps keep baby's nails clean to prevent germs and particles from collecting under nails.
Soft, natural bristles for comfort—Sanitized boar hair bristles softly brush against nails and skin.
Perfect for little fingernails—Compact and lightweight to easily navigate around baby's nails, yet large enough for a toddler, children, and adult nails too!
Easy to grasp wood handle— Rounded-edge wood handle is easy to grasp and control while brushing.
Made from all-natural wood and bristles—Made from natural, non-petroleum materials without hormone-disrupting BPA, BPS, BPF, BFDGE, NOGE, or BADGE additives, for baby's health and safety.  
Adult use only. Babies and children should always be seated securely during product use. Never leave the child unattended. Remove and discard all packaging materials. This product is not a toy. Keep out of reach of children when not in use. Do not microwave, sterilize, or boil. When using, be aware of water temperature; hot water can scald delicate skin. Before each use, inspect the product. Throw away at the first sign of damage or weakness.
Materials—Wood Boar hair
Care Instructions—Wash before first use and after each use. Surface wash with warm water and mild soap. Do not soak or immerse in water. Dry with a soft cloth.