Re-Play Tiny Mealtime Set - Desert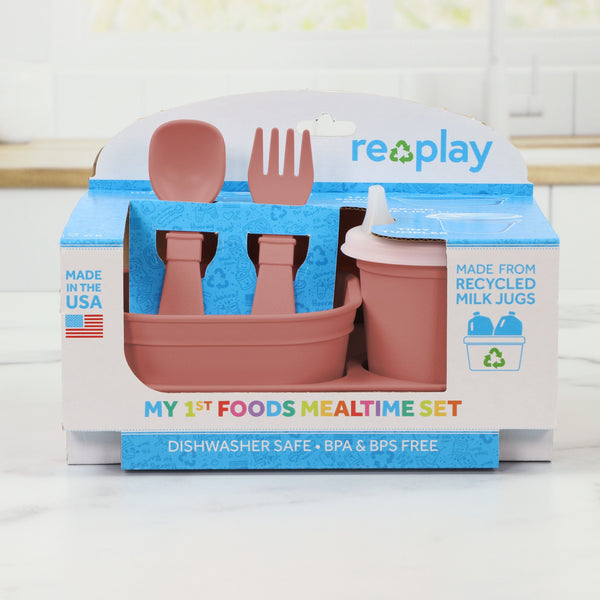 Re-Play Tiny Mealtime Set - Desert
Re-Play's Tiny Dining set is perfect for toddlers' first meals! Our set includes one pair of tiny utensils (fork and spoon), one training cup with removable lid, one tiny, divided tray and one 12oz square bowl.

Durable and Affordable, our Tiny Dining Set is made for everyday use - as well as on-the-go. This set is the perfect size for your diaper bag. No more worrying about what to use when out and about or at restaurants, Tiny Dining is your go-to.

Mix and Match with the rainbow of colors we have available!

While our products are microwave safe, we only recommend putting them in for short 20 second bursts, to reheat food; Re-Play is not made for cooking in the microwave for long periods. Extended time in the microwave can cause uneven heating and hotpots in the food. Do not put Re-Play in a regular oven.

Re-Play products are dishwasher safe - because every mom and dad deserve less clean-up time! When serving red sauces, we recommend immediately scrubbing and rinsing, using a grease-cutting liquid soap, before dishwashing.

Our products are made from sustainable Recycled HDPE (Milk Jugs). Re-Play saves 1 milk jug from the landfill every 6 seconds, completely reducing single use plastic.